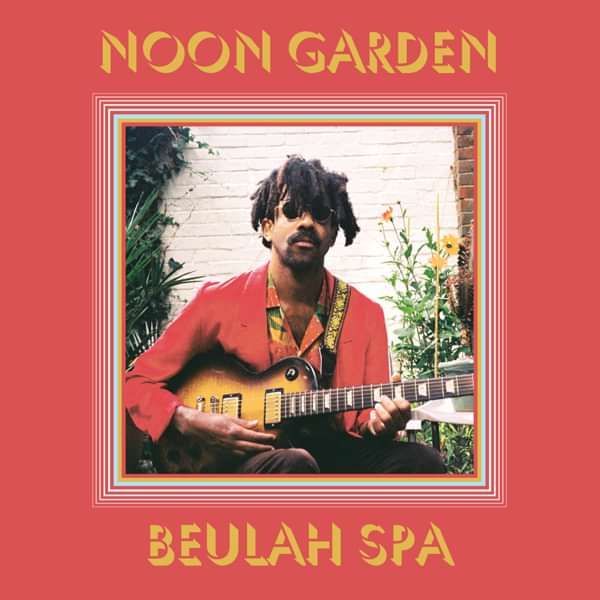 Beulah Bundle 2
Signed LP, Signed A2 screen print + Noon Garden T-Shirt
Beulah Spa bundle including -
Signed black LP Signed A2 screen print (limited to 100 copies) T-Shirt (available in blue & white)
This bundle also includes: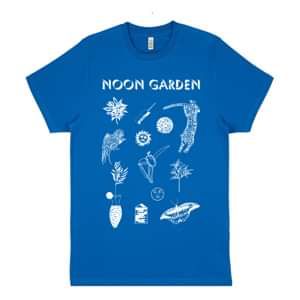 Noon Garden T-Shirt
Limited edition Beulah Spa tee
High quality, ethical t-shirt printed on Earth Positive tee.
Design for Beulah Spa by James Burgess, available in Blue or White.
This bundle also includes: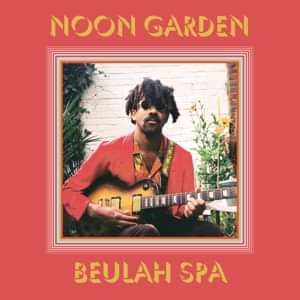 Beulah Spa - Signed LP
Limited to first 30 copies
Signed version of black LP, available exclusively from Noon Garden's official store.
Released on 1 April 2022 on The Liquid Label.
Limited to 30 copies.
An exotic psych-pop odyssey featuring the singles Desiree, Villa, Decca Divine
"I absolutely love this…brilliant experimental psychedelia." (Lauren Laverne )
"This is great isn't it! Love it" (Radcliffe and Maconie)
Noon Garden is the new solo project of Charles Presst, one of the founding members of Flamingods.
Drawing on worldly sounds from the likes of Francis Bebey and Dur Dur Band to Shintaro Sakamoto, tearing up the sonic rule book and conjuring up a distant land where you find yourself cutting loose to grooves that meander their way through a wide spectrum of African disco, funk, exotica and psychedelia.
This bundle also includes: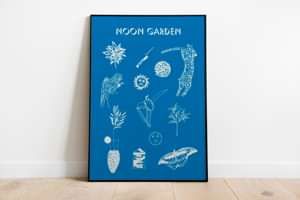 Beulah Spa - Limited edition A2 screen print
Signed and numbered A2 screen print, limited to 30 copies.
Design by James Burgess.